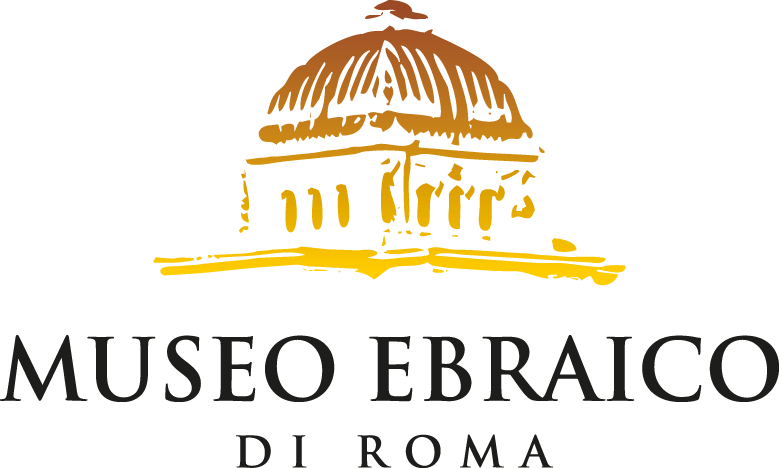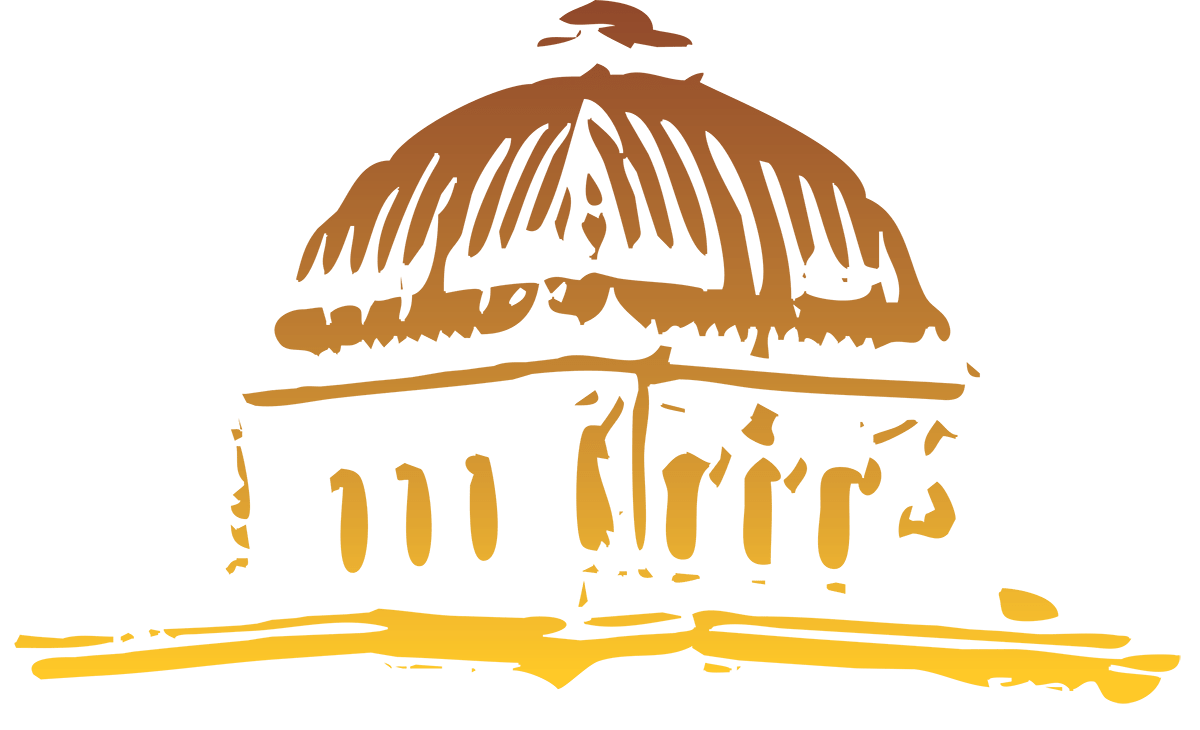 Discover the new Virtual Tour of the Jewish Museum of Rome.
The Jewish Museum of Rome, located in the monumental Great Synagogue complex. As you move among the various rooms, the museum tour reconstructs Jewish life in Rome from the time of the earliest recorded settlement in the second century before the Common Era, or BCE.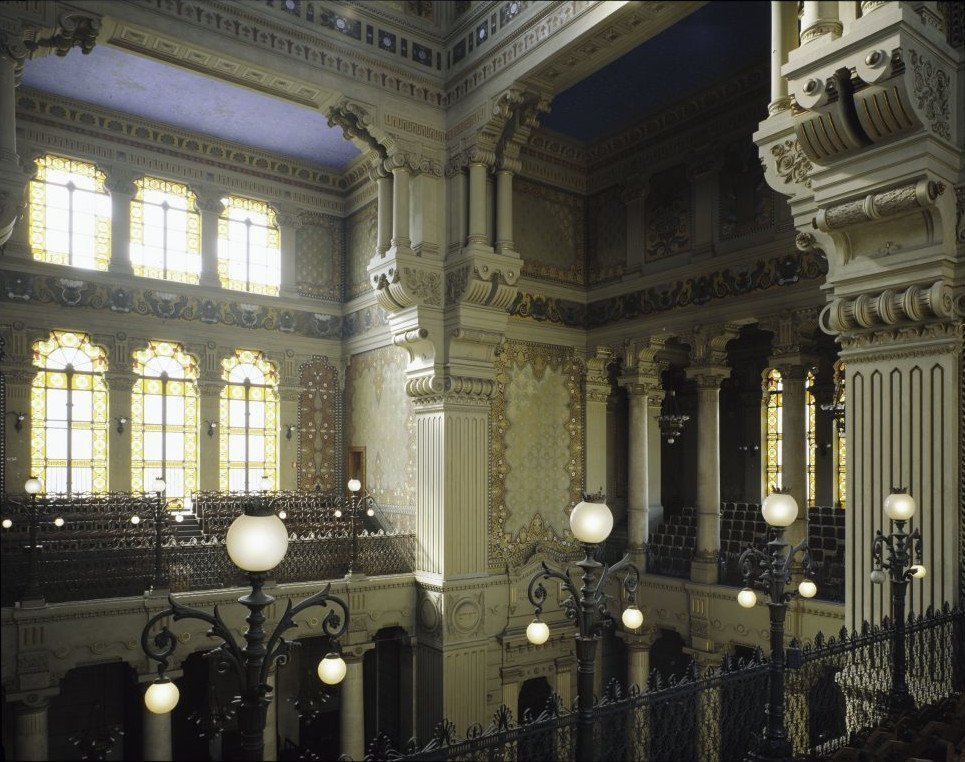 In 1870, with the end of the papal rule over the city, Rome became the new capital of Italy. Jews finally regained their civil rights and were free to settle anywhere throughout the city.
Read more…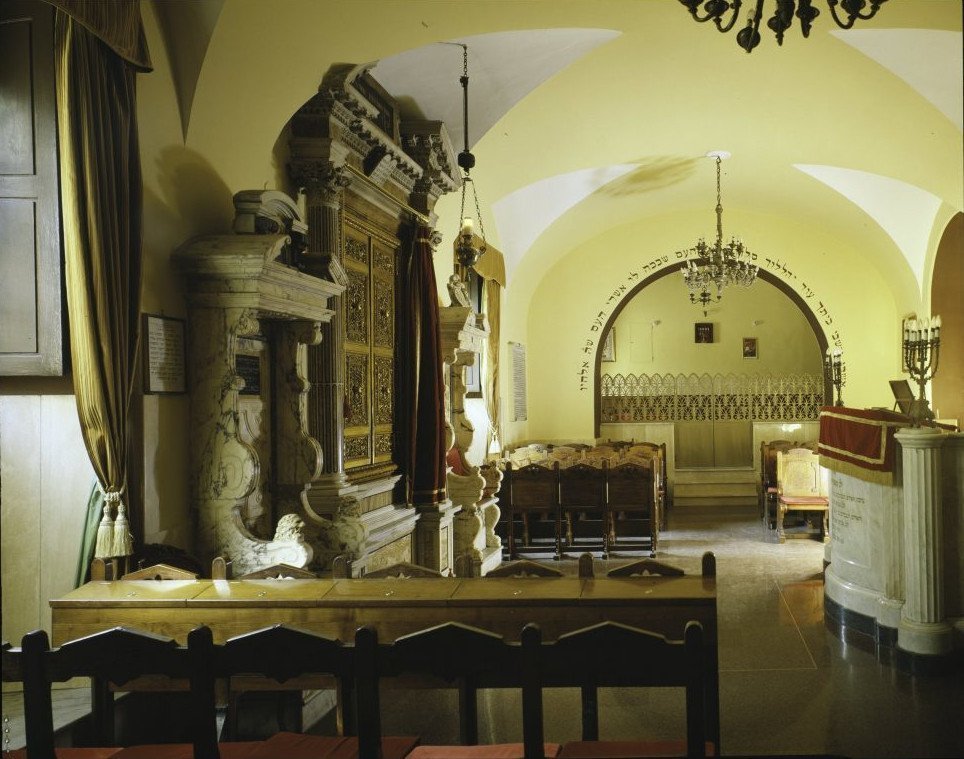 The Sephardic or Spanish rite has been practiced in Rome at least since the arrival of a large number of coreligionists expelled from Spain in 1492.After the demolition of the Scole Catalana and Castigliana…
Read more.
n 1555 Pope Paul IV established the ghetto, a run-down district where Jews were forced to live apart from the rest of the population…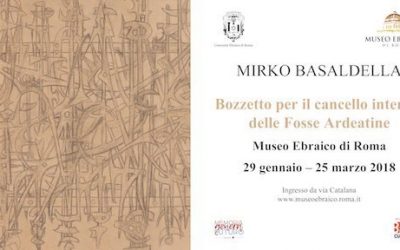 On the occasion of Remembrance Day, the Jewish Museum of Rome hosts the sketch created in 1949 by Mirko Basaldella for the internal gate of the Fosse Ardeatine.The large drawing (cm.181x291, copying pencil on lined paper), is a dense tangle of lines full of tension...
read more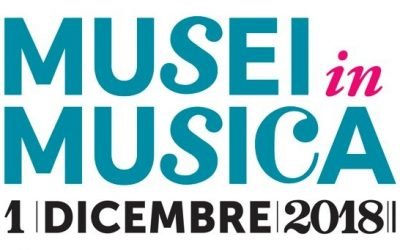 Saturday 1 December the Jewish Museum adheres to Musei in Musica with admission for € 1.00 from 8.00 pm to midnight (last admission at 11.30 pm) and guided tours to the Synagogue every 30 minutes. Our musical program with Progetto Davka by Maurizio Di Veroli: Hours...
read more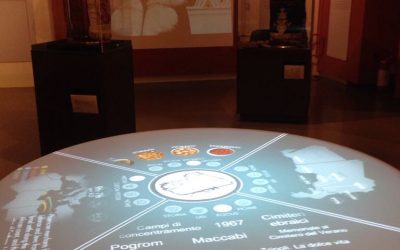 On the 50th anniversary of the arrival of the Libyan Jews in Rome, the new Libyan Judaism Hall becomes an integral part of the permanent exhibition itinerary.
read more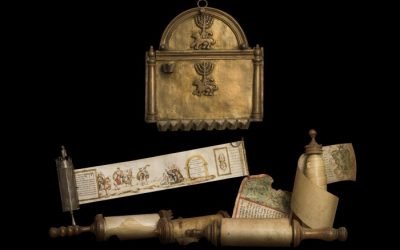 It is the room dedicated to the events that mark the time of Judaism: prayer, the Sabbath, the annual Jewish holidays and the cycle of life. In each showcase the recurrences of the calendar that characterize the life of the Jews are explained and represented through...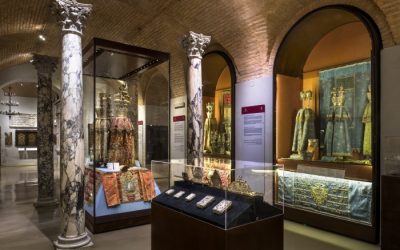 Silver, precious fabrics and polychrome marbles: the room is a tribute to the objects that the Jews of the ghetto donated to their synagogues and the occasion to explain their use within the liturgical celebrations of the Jewish tradition.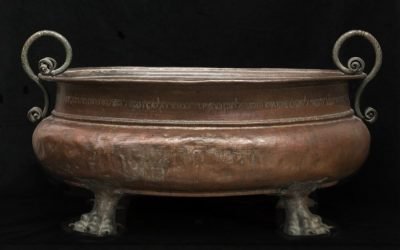 Language and cuisine, urban space and architecture, education and assistance bodies: everyday life in the ghetto in Rome narrated through objects and documents.
For schools or groups of people who want to access the Museum and Synagogues through a private tour, reservation is required.
For individual visitors booking is not compulsory, but required only if you wish to visit the Museum and the Synagogue with a private tour.
The Jewish Museum organizes two daily tours of the Jewish Quarter: the tour in English takes place at 1.30pm and the tour in Italian at 3.00pm. Visits can be booked on our website site, up to 30 minutes before the tour starts at Museum ticket hall.