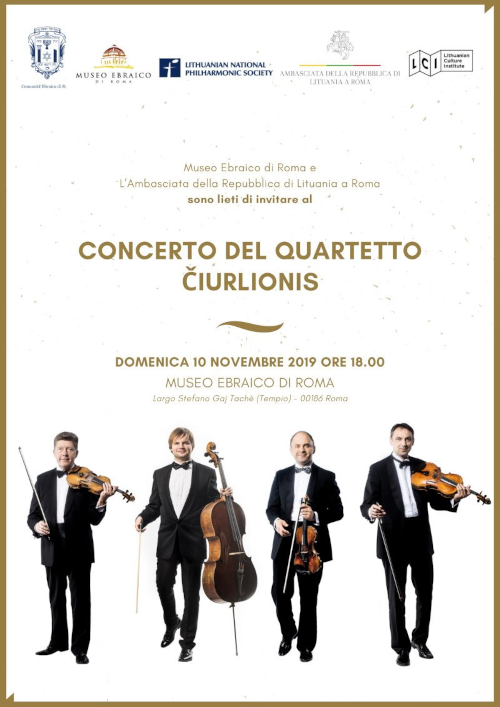 Čiurlionis quartet concert
In order to conclude the events dedicated to Lithuanian Jews (Litvak), on Sunday 10th December at 6.00 pm, the Jewish Museum of Rome is hosting a concert from the Čiurlionis Quartet.
The Lithuanian musical heritage and current musical culture are a true multi-faceted diamond. The concert program will unveil this heritage through its past and current reflections.
A greeting of the Ambassador of the Republic of Lithuania H.E. Ričardas Šlepavičius and of the President of the Jewish Community of Rome Ruth Dureghello, will open the concert.
PROGRAM
G. Gershwin – "Lullaby"
A. Šenderovas – Quartetto d'archi n. 3
G. Kuprevičius – "Penultimo Kaddish"
F. Latėnas – String Quartet – "In Loving Memory"