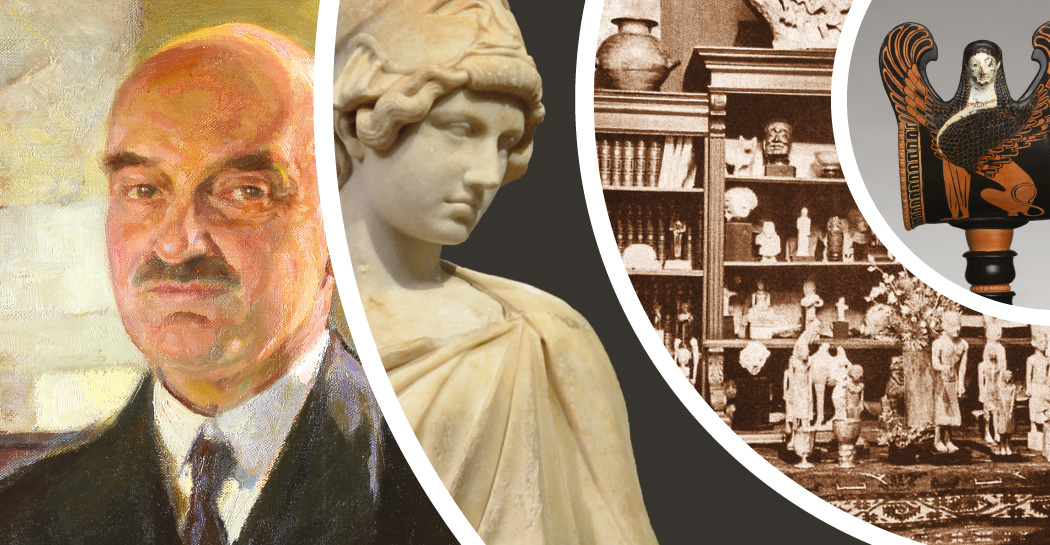 Ludwig Pollak
Archaeologist and art dealer

On the occasion of the 150th anniversary of his birth, in Prague in 1868, and 80 years after the promulgation of the Racial Laws in Italy, the Jewish Museum of Rome and the Giovanni Barracco Museum of Ancient Sculpture host the exhibition "Ludwig Pollak. Archaeologist and merchant of art (Prague 1868 – Auschwitz 1943). The golden years of international collecting. From Giovanni Barracco to Sigmund Freud ".
Jewish Museum of Rome and Giovanni Barracco Museum of Ancient Sculpture
5 December 2018 – 5 May 2019
A great expert on antiquity, a great archaeologist and a skilled art dealer, Ludwig Pollak is also remembered for important archaeological discoveries, including the finding of the original Laocoon arm.
His belonging to the Jewish cultural and religious world, in addition to his common passion for archeology, has also fostered his bonds of friendship and collaboration with eminent personalities of Viennese culture at the end of the century, in particular with Sigmund Freud and Emanuel Loewy. Unfortunately, Jewish origin has also led to its progressive isolation, starting in the 1930s with the expulsion from the Hertzian Library in 1935 and, finally, the tragic epilogue of his life in the Auschwitz-Birkenau extermination camp, where he was deported with his wife and two children, victim of the round-ups of Rome on 16 October 1943.
Of great interest are therefore the testimonies relating to his relations with Judaism: from the roots in the Ashkenazi world of Prague, to the journey to Palestine at the beginning of the 20th century, from the interest in the works of Judaica, with the complete reproduction of Haggadà Prato , masterpiece of Spanish 14th century illuminated art, to the dramatic narration of his tragic end.
Exhibition curated by Orietta Rossini and Olga Melasecchi.